Advantages of quality Accounting Software in Bangladesh- Computerized Business Operations has become the key word for success in today's competitive world. The basic function of computerized business operations is to integrate all functional areas of a particular organization making the processes fast and much more accurate.
Normally companies have manual systems in place or some standalone system in each department. These systems have little or no integration, which leads to communication delays and duplication of work in each department. Besides affecting the day-to-day activities, presenting the consolidated information to the management becomes a project in itself, as it has to be picked up from multiple systems. If an integrated quality Accounting Software in Bangladesh is implemented in the same organization it leads to total automation and the information seamlessly flows from one department to another and accurate MIS can be generated at any point of time without any effort.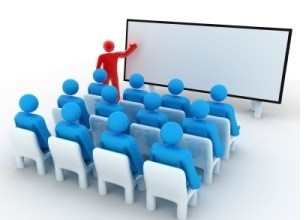 8 Advantages: Different functional area of business get automated by Quality Accounting Software in Bangladesh-
1) All information remain centrally, required information is available from any location
2) All jobs can be performed within specific time frame
3) Relevant data or information always remain within reach of the users
4) Pressure of manual works disappeared
5) Enhance proper planning and implementation; analysis of business facts revealed profitable and/or losing factors of the business
6) By gradual change in working norms, it is possible to initiate superior management
7) Establish the base of "Business Intelligent" and "Innovative Business Strategy"
8) Create "Best Practices of Business".
Using accounting software can help you save time and money, and offer you valuable insight into your business. If you choose the package carefully, investing in a computerized accounting system can be one of the best decisions you can make for your business.
One of the best quality accounting inventory software solution in Bangladesh is Troyee. More than 5000+ business entities of different business domain use this Troyee accounting software in Bangladesh spanning all over the country to have automated reports of their business operations.