There are variety of business functional areas of different business types, say, Trading, Non-Trading, Manufacturing, Service Providing etc. Standard accounting software in Bangladesh covers most of the functional areas of those are as follows: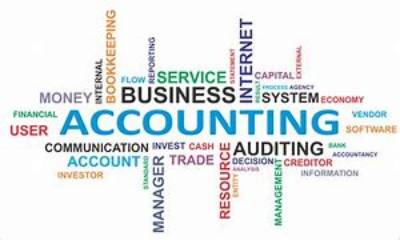 Functional Areas of Accounting Software in Bangladesh:
SALES
Sales planning and forecasting; Direct sales; Dealer sales; Stock transfer; Order Scheduling; Flexible pricing; Comprehensive export documentation; Statutory forms; Sales analysis; Integration with inventory; Production planning and accounts receivable.
 2.PURCHASE
Purchase of goods and services; Subcontracting; Job work; Purchase requisition; Vendor quotation analysis; Vendor history; Purchase order; Import management; Integration with accounts payable/ inventory and production planning.
 3.INVENTORY
Multiple grouping and classifications; Analysis for on hand/ usable/ required ordered/ to order/ rework able/ rejected/ rework able inventory levels; Lot control; Material requisition; Quality control; Receipts and issues; Stock management; Sales returns; Rejected material Dispatch; Integration with purchase /sales/ customer care/ equipment maintenance and production.
4.FINANCE
Comprehensive AP, AR & GL functionality; User defined chart of accounts and financial periods; Multicurrency; Voucher number control; Definable and flexible taxes; Excise; Voucher approval and posting; Budgeting; TDS; Statutory reporting; Drilldown to voucher; Integration with sales/ purchase/ costing/ payroll and other function.
 5.FIXED ASSETS
Assets valuation; multiple grouping; Company law depreciation; Income tax depreciation; Flexible period based calculations; SLM/WDV method; Depreciation based on usage; acquisition and disposal; Maintenance costing; Asset utilization.
6.HR AND PAYROLL
Manpower planning; Recruitment; Appraisals; Training; Increments; Promotions; Arrears; Loans and advances; Unlimited number of Benefits and deduction; Reimbursements; Income tax; PF; ESI; Bonus; Statutory reports; Leave records; Interface with attendance systems/ worker shift scheduling/ Overtime.
7.SHARES
Post issue shares management; Shareholder details; Dividend calculation; Rights issue;
Bonus shares; shareholder correspondence; Transfers; Consolidations and splits; Duplicate Share issue; Market Price; AGM management; Member ledger; statutory returns.
8.COSTING
Multiple cost centers/ activities; Direct and indirect allocation of costs; Formulae definitions For cost allocation; two levels of forecasting; Budget vs. Actual analysis; Integrates with Finance.
9.CUSTOMER CARE
Installation and commissioning; Warranty Tracking; Annual maintenance contracts; Complaint handling and rectification; Service scheduling; Service personnel management; Spares consumption analysis; Integrates with sales/ inventory/ finance.
10.PRODUCTION PLANNING
Definable production priorities; Production process definition; Bill of material; Material requirement planning; Monthly production schedule; Daily plans; Machine and Shifts Planning; integrates with sales/ inventory/ purchase and production.
 11.PRODUCTION
Machine/ process center capacity and efficiency; Shift Management; working days; Job card; Actual vs. Planned production; Quality Control; Line rejection; Shop floor inventory
Consumption analysis; Material return; Down time analysis.
12.EQUIPMENT MAINTENANCE
Warranty tracking; Scheduling; Breakdown maintenance; Maintenance history; Service
Provider; Contracts; Job orders; Annual maintenance contracts; Integrates with inventory And Finance.
Troyee, one of the best quality accounting software in Bangladesh do have all features to cover all above founctioanl areas.